Arkansas Bobcat
---
Hi, my name is Bob, (aka The Arkansas Bobcat).I am 63 years old and I'm married to Lou, (aka Lady Bobcat). I am retired from steel making(USS steel in Gary Indiana) for 30 years.

My hobbies include camping, fishing, and tinkering with the computer when my son allows me near it.*smiles*

A friend of mine owns a local pawn shop and I also enjoy helping out there when they need it.

We have two sons, Tim and Steve. And we also have two beautiful Granddaughters Lindsey and Lauren. They are the light of our lives.

My favorite movie is "Hang 'em high".My favorite song is "How great thou art". My favorite male singer is Elvis. My favorite female singer is Barbara Mandrell. My favorite actor is Clint Eastwood. My favorite actress is Sally Fields.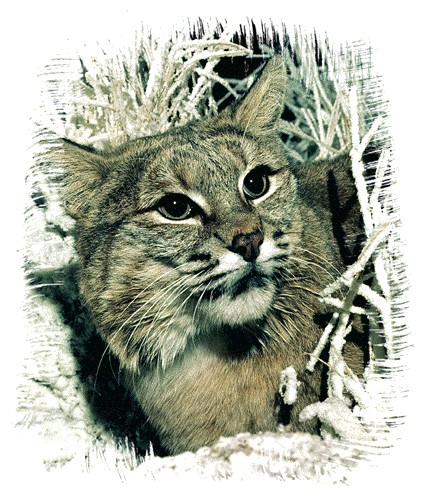 Lady Bobcat
---
Hi, my name is Lou, (aka Lady Bobcat). I am 53 years old and I've been married to Bob, (aka The Arkansas Bobcat) for 36 years.

I work for a fire and flood restoration company. I have cleaned upholstery and oriental rugs for over 15 years, and I now teach others how to do it properly.

My hobbies are camping, gardening, and most ANY kind of needlework (sewing, quilting, silk ribbon embroidery etc...), and anything that keeps me busy with my Granddaughters.

My favorite movie is "Gone with the wind". My favorite song is "You were always on my mind". My favorite singer(present) is Dwight Yoakum. My favorite singers(of all time) are Elvis, and Tom Jones. My favorite actors are Burt Reynolds and Kevin Costner. My favorite actresses are Sally Fields and Whoopi Goldberg and Demi Moore.